Viking Norsemen "ORION"
by Vincent
(San Jose, CA)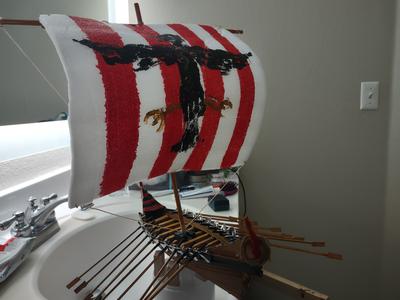 As usual I used only stuff I had around the house...it's a Viking warship that was used for quick and brutal raids. The sail is actually a 3/8 thick piece of foam, I used some punched quarter sized metal slugs and slightly bent them to make the shields...I hope my boat building skills are improving little by little it's very addictive.
Join in and write your own page! It's easy to do. How? Simply click here to return to Model Ship Gallery.