USS Olympia Plans
USS Olympia Plans of the US Navy Protected Cruiser from the Spanish-American War. Model boat builders, Historians and Educators: Download it here in either 1/96 or 1/144 scale.
Purchase a set of USS Olympia plans here for building the protected cruiser USS Olympia of Spanish-American War fame. This plan can be used for:
plank on bulkhead
bread-and-butter model boat construction
hang on the wall for education or inspiration
A contemporary plan of the USS Olympia showing "General Arrangements".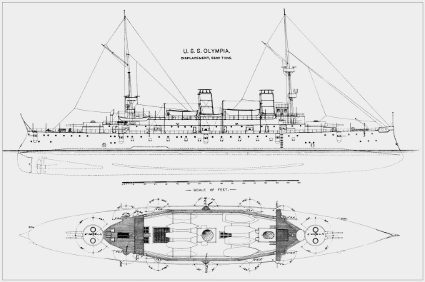 The Scanned General Arrangement Plan is from 1893, so predates the ship's first commission. It has been re-sized to the correct scale and digitally enhanced. As a result, the plan sheet is remarkably clear and detailed.
CAD generated hull lines and buttocks templates for Bread-and-Butter construction.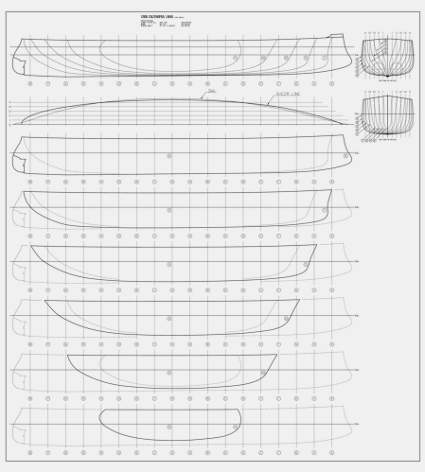 The lines plan is CAD generated and lofted. It has been drafted with 18 sections - plenty for a plank-on-bulkhead project. The buttocks templates has been provided for those interested in using the bread-and-butter method. The buttocks have been spaced to correctly correlate to commercially available lumber:
1/144 scale

3/8" thick hobby lumber or "thin wood"
4/4 (3/4" thick) lumber using every other buttock template

1/96 scale: commercial "4/4" (3/4" thick finished) lumber
CAD generated section templates - ideal for plank-on-bulkhead construction.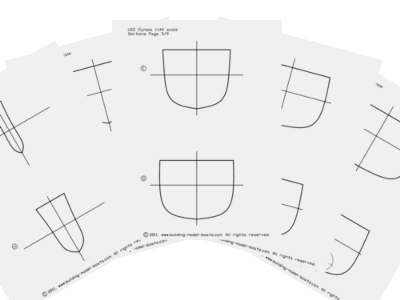 Each section has been laid out in a separate pdf document on regular "letter" (8 1/2 X 11 inch) paper. For those outside the US, the template can be printed (and still fit) onto A4 size paper. Just make sure you select "scaling" = "None" when printing.
Each template has a horizontal line going through it representing the Design Water Line (DWL) and a vertical center line. Both are there with the intent to aid the process of referencing bulkheads to keelson.
The plans package include the following pdf files:
One large sheet: General Arrangements
One large sheet - Lines Plan and Buttocks Templates
A pdf document with the eighteen Section Templates laid out
A Midship Cross Section at 1/4" = 1'
USS Olympia

1:96 scale in a single zip file.

Price: $24.95

USS Olympia

1:144 scale in a single zip file.

Price: $24.95
If you have any questions or comments about these plans, please use the form on the Contact Page.
---
USS Olympia Model
Read about Roger Kreiter's model of the USS Olympia built from these plans.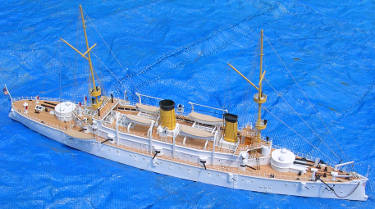 ---
Return from USS Olympia Plans to Model Boat Plans Store